Speaking at the groundbreaking ceremony of the DT.746 road upgrade and expansion project on December 30th 2022, Mr. Nguyen Van Danh, Vice Chairman of Binh Duong Provincial People's Committee emphasized the DT.746 from Tan Thanh to Hoi Nghia was a vital traffic axis connecting Bac Tan Uyen district with neighboring areas, as well as the lifeline leading to VSIP III industrial park, connecting Bac Tan Uyen – Phu Giao – Bau Bang and Beltway 4.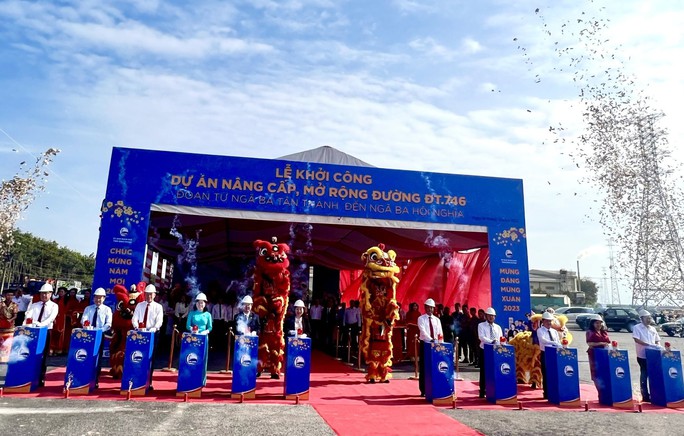 This construction contributes directly to gradually completing the infrastructure according to the urban road network planning, improving the exploitation capacity, ensuring traffic safety, and urban beauty, and meeting the demand for circulation and freight in the region now and in the future.
The investment in upgrading and expanding DT.746 will also contribute to the development momentum for the region while connecting regions and shortening the route to Long Thanh airport, Thi Vai port, and Cai Mep port, and socio-economic development, attracting local investment, opening up opportunities to connect domestic and foreign trade promotion in Binh Duong province.